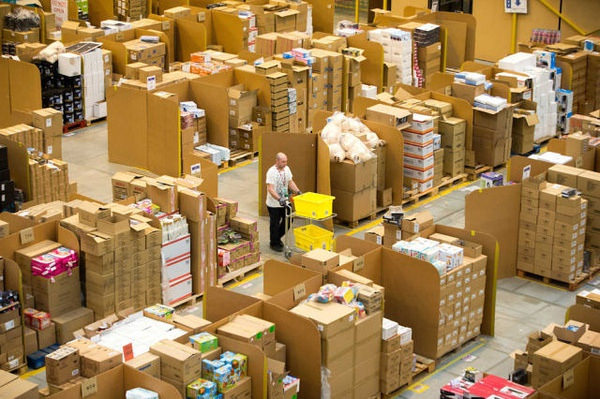 President Donald Trump directed attacked Amazon.com Saturday accusing the online retail giant of cheating the U.S. Postal Service out of billions of dollars by paying considerably less than market rates to have their packages delivered. The President made the charge on Twitter.
"While we are on the subject, it is reported that the U.S. Post Office will lose $1.50 on average for each package it delivers for Amazon. That amounts to Billions of Dollars. The Failing N.Y. Times reports that 'the size of the company's lobbying staff has ballooned,' and that…does not include the Fake Washington Post, which is used as a 'lobbyist' and should so REGISTER. If the P.O. 'increased its parcel rates, Amazon's shipping costs would rise by $2.6 Billion.' This Post Office scam must stop. Amazon must pay real costs (and taxes) now!" the President wrote in a series of tweets this morning.
The U.S. Postal Service has lost money for eleven years, but package delivery has been a consistent source of positive revenue for the company. The U.S. Postal Service is an independent agency that does not use taxpayer money for operations.
Package delivery has been a source of double-digit revenue increases in recent years for the agency. But massive losses from pension and health care costs, as well as significant drops in first-class letters and marketing mailers, have kept the organization in the red. Letters and marketing mail account for more than two-thirds of the Service's revenue.
A 2017 study by Citigroup did find that the Postal Service was charging rates below market averages for packages, but government officials review the agreement between Amazon and the Postal Service every year and have determined it to be profitable.
The U.S. Postal Service seemingly sets new records every year for package delivery. In 2017 the agency delivered more than 850 million packages between Thanksgiving and New Year's Eve. On December 18, it set a single-day record with more than 37 million packages delivered, the most in its 240-year-plus history.