BREAKING: @Twitter & @jack have suspended @DonaldJTrumpJr for posting a viral video of medical doctors talking about Hydroxychloroquine.

Big Tech is the biggest threat to free expression in America today & they're continuing to engage in open election interference – full stop. pic.twitter.com/7dJbauq43O

— Andrew Surabian (@Surabees) July 28, 2020

Twitter suspended the account of Donald Trump Jr. yesterday after he posted a video of a group of doctors touting the drug Hydroxychloroquine as an effective treatment for Covid19.
The doctors spoke in front of the U.S. Capitol building yesterday and touted the positive results they have achieved when administering the drug to Covid patients in their care.
"I am here because I have personally treated over 350 patients with Covid," said Dr. Stella Immanuel, a primary care physician from Houston, Texas. "Patients that have diabetes, patients that have high blood pressure, patients that have asthma, old people – I think my oldest patient is 92, 87-year-olds. And the result has been the same."
"I put them on Hydroxychloroquine, I put them on Zinc, I put them on Zitromax, and they are all well. For the past few months, I have taken care of over 350 patients, we've not lost one."
Immanuel also touted the drug to act as a prophylactic, to prevent the contraction of the virus in the first place.
"It works," she said, emphatically.
The video garnered over 14 million views in 6 hours on Facebook before being banned. Soon after, Twitter and YouTube followed suit, removing the video as well.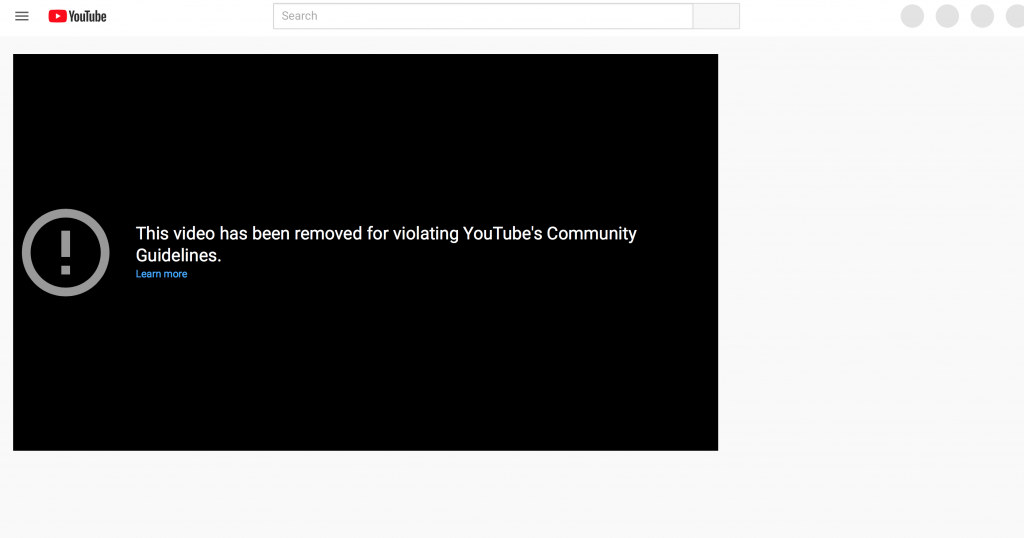 The blacklisting seems to have begun after a New York Times journalist named Kevin Roose brought attention to the video on Twitter.
The #2 most-engaged post on Facebook today is a Breitbart video of a group of doctors claiming that hydroxychloroquine is "a cure for Covid" and "you don't need a mask."

14 million views in 6 hours. (For scale, Plandemic got ~8 million in a few days.)

— Kevin Roose (@kevinroose) July 28, 2020
This video is also trending on Twitter. It doesn't seem to be doing big numbers on YouTube, but not having sortable sitewide data makes it hard to know for sure.

— Kevin Roose (@kevinroose) July 28, 2020
The platforms drew harsh criticism over the censorship of Trump's account, but even more so for the suppression of the doctors' press conference.
Social media companies are censoring videos of Dr. Stella Immanuel and the other doctors involved in real-time because that's what Democrats want them to do. Many doctors & studies say hydroxychloroquine works. They don't want @realDonaldTrump to be right. pic.twitter.com/v2xHu0hsM4

— Robby Starbuck (@robbystarbuck) July 28, 2020
What right did Facebook have to declare the America's Frontline Doctors video 'false medical information' and remove it!?!?

They were all certified doctors with COVID experience.

— Tim Young (@TimRunsHisMouth) July 28, 2020
Twitter, Facebook, and YouTube are taking this video down.

This is an extremely dangerous precedent to set for the media.

Posting a video does not necessarily mean you agree with all of it's content or that it's entirely true.

Big Tech should be careful for their own good.. pic.twitter.com/ECKk5rysx6

— Benny (@bennyjohnson) July 28, 2020
There has been a concerted effort by media companies as well as domestic and international health organizations to undermine the efficacy of Hydroxychloroquine in treating Covid19 for months.
You can watch the video in its entirety here.