Virginia Giuffre says Jeffrey Epstein and Ghislaine Maxwell knew how old she was before they began sexually abusing her.
During her first visit with Epstein at his Palm Beach mansion, which was at Maxwell's request, Giuffre says she was asked about her history and whether she would be a "willing participant in these kind of things," she says.
"They got information from me…my age…they knew I was…not very stable at home."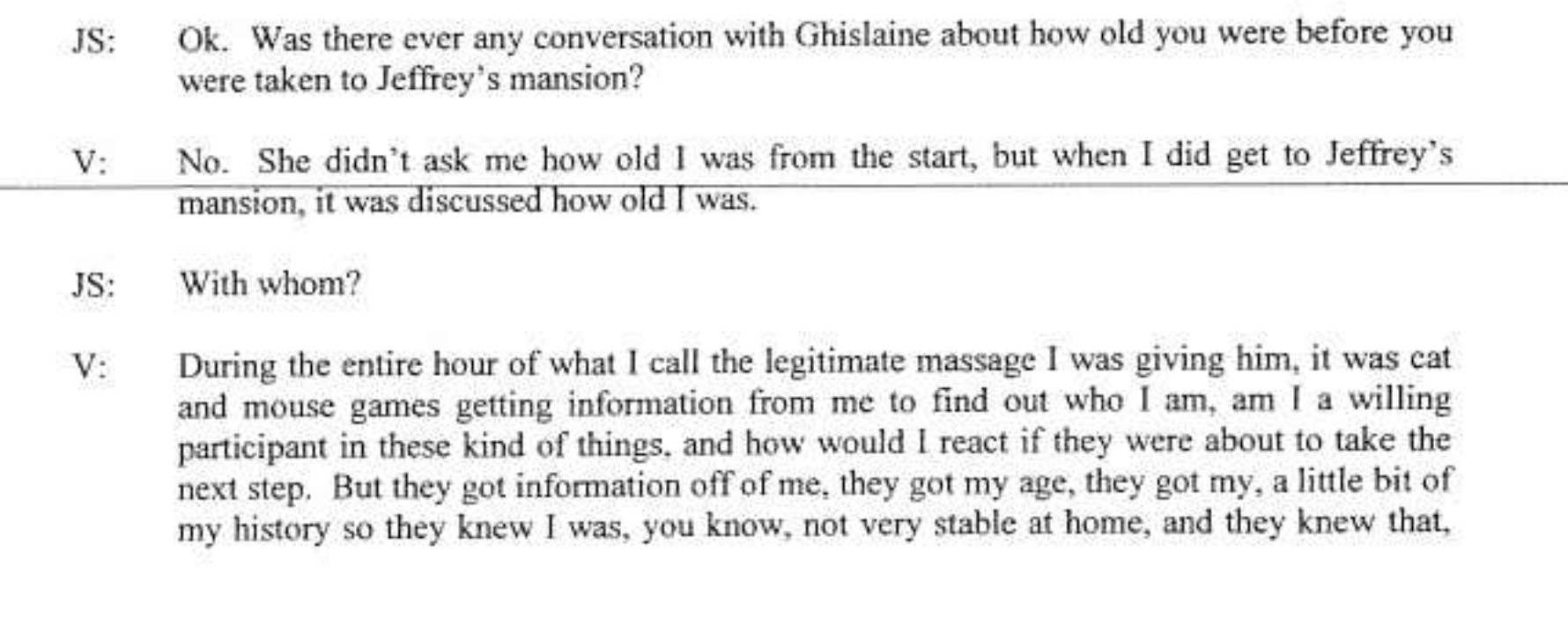 Giuffre says she was abused by a close family friend and that she was on the streets at 13 years old. She says she was picked up during that time by a man named Ron Eppinger who "did exactly what Jeffrey [Epstein] did with me," she says, "abuse me and violate my youthfulness."
Giuffre says Epstein and Eppinger actually knew each other.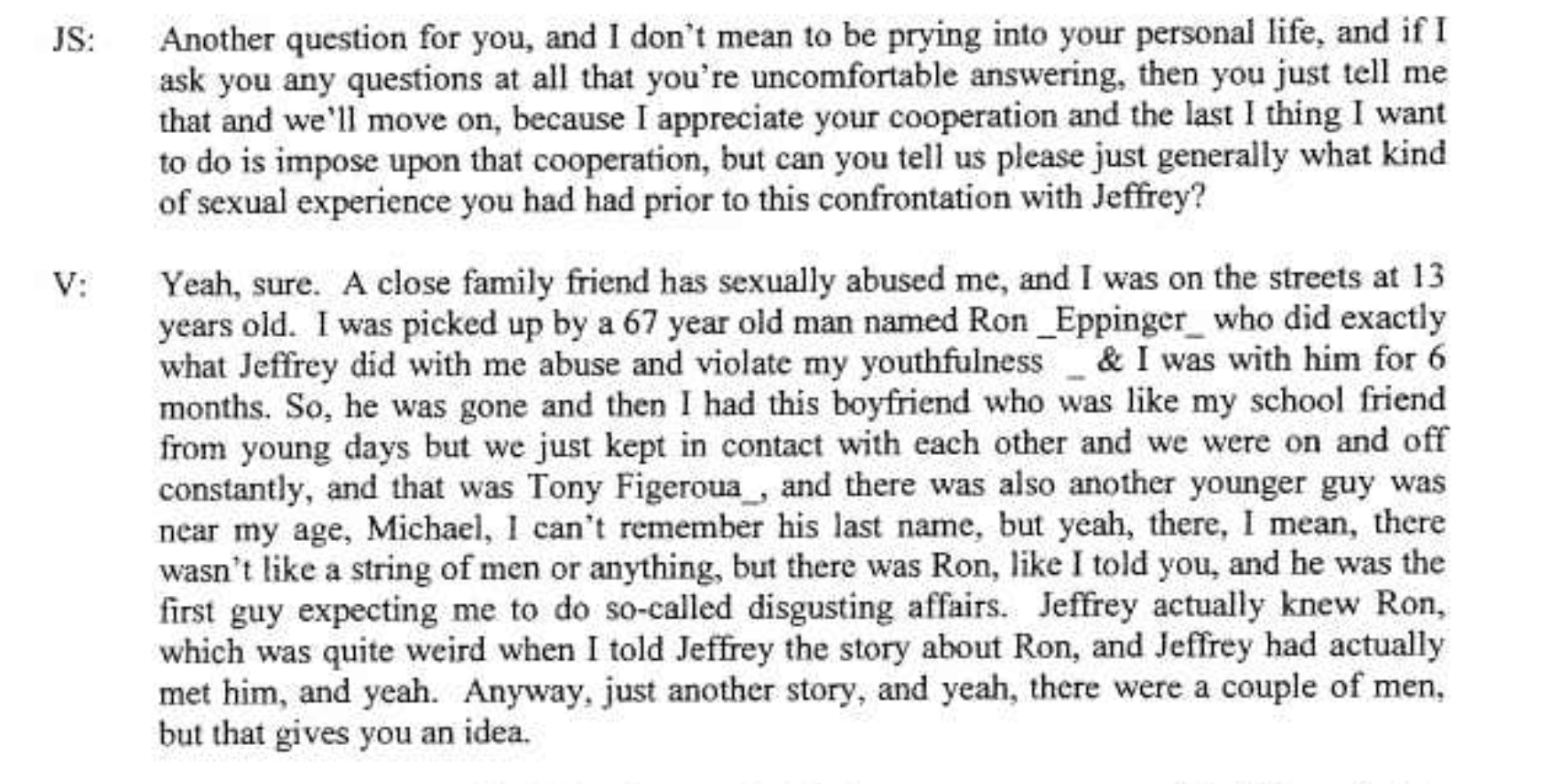 The revelations are made in a trove of unsealed documents relating to the massive sex-trafficking ring perpetrated by Epstein and Maxwell over several years. Maxwell is currently in police custody. Epstein committed suicide in his jail cell last year, several weeks after being arrested.
You can read the full set of unsealed Maxwell documents here.