Virginia Giuffre, perhaps Jeffrey Epstein's best known victim, claims that she was abused by Jeffrey Epstein, along with his alleged "madame" Ghislaine Maxwell during their very first meeting – which when she was just 15 years old.
The claims are part of a trove of unsealed documents relating to the massive sex-trafficking ring perpetrated by Epstein and Maxwell over several years. Maxwell is currently in police custody. Epstein committed suicide in his jail cell last year, several weeks after being arrested.
Giuffre says she was first approached by Maxwell when she was working at President's Trump Florida club, Mar-a-Lago. Maxwell prompted Giuffre to go to Epstein's Palm Beach mansion one day after work to make some extra money and learn about massage.
Giuffre says Maxwell seemed like a "nice, proper English lady…who would like to help me out."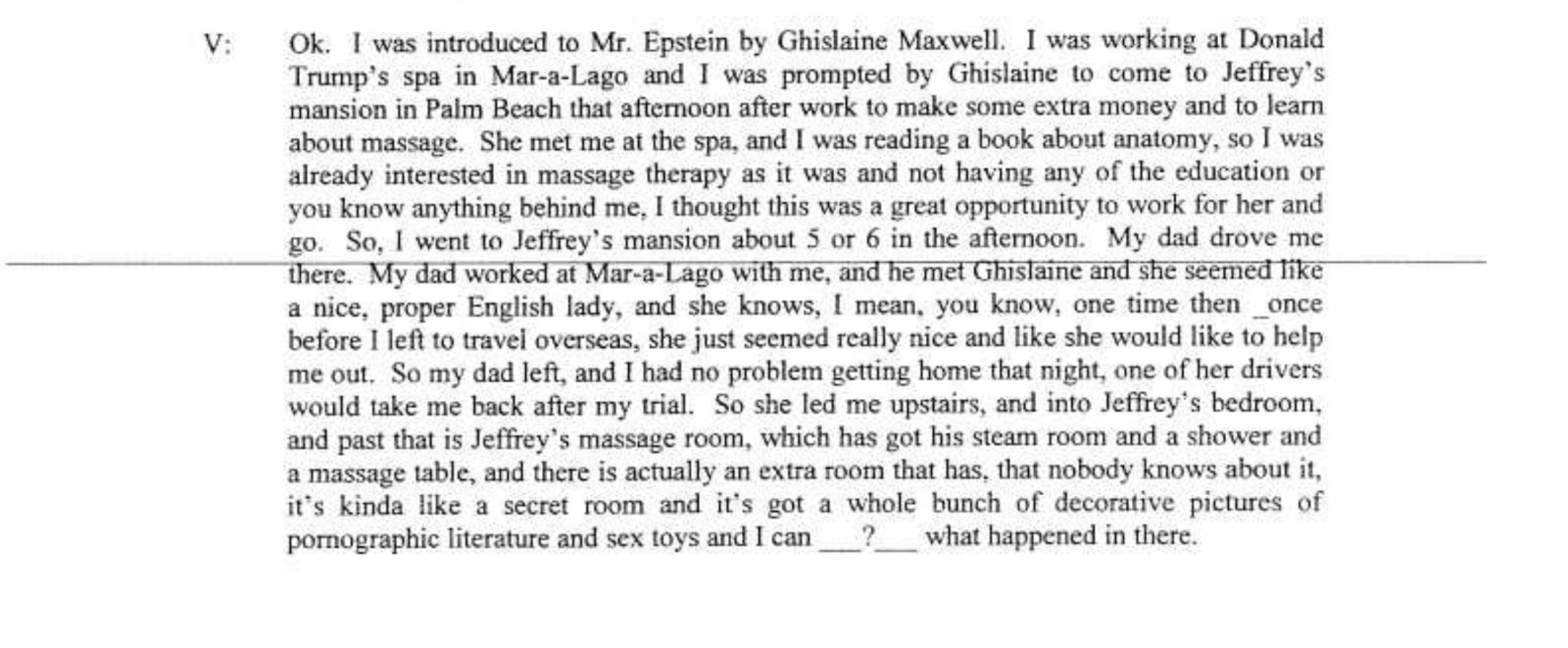 Giuffre's father drove her to Epstein's house that day and she spent about 40 minutes giving Epstein a traditional massage before the encounter became sexual in nature, she says.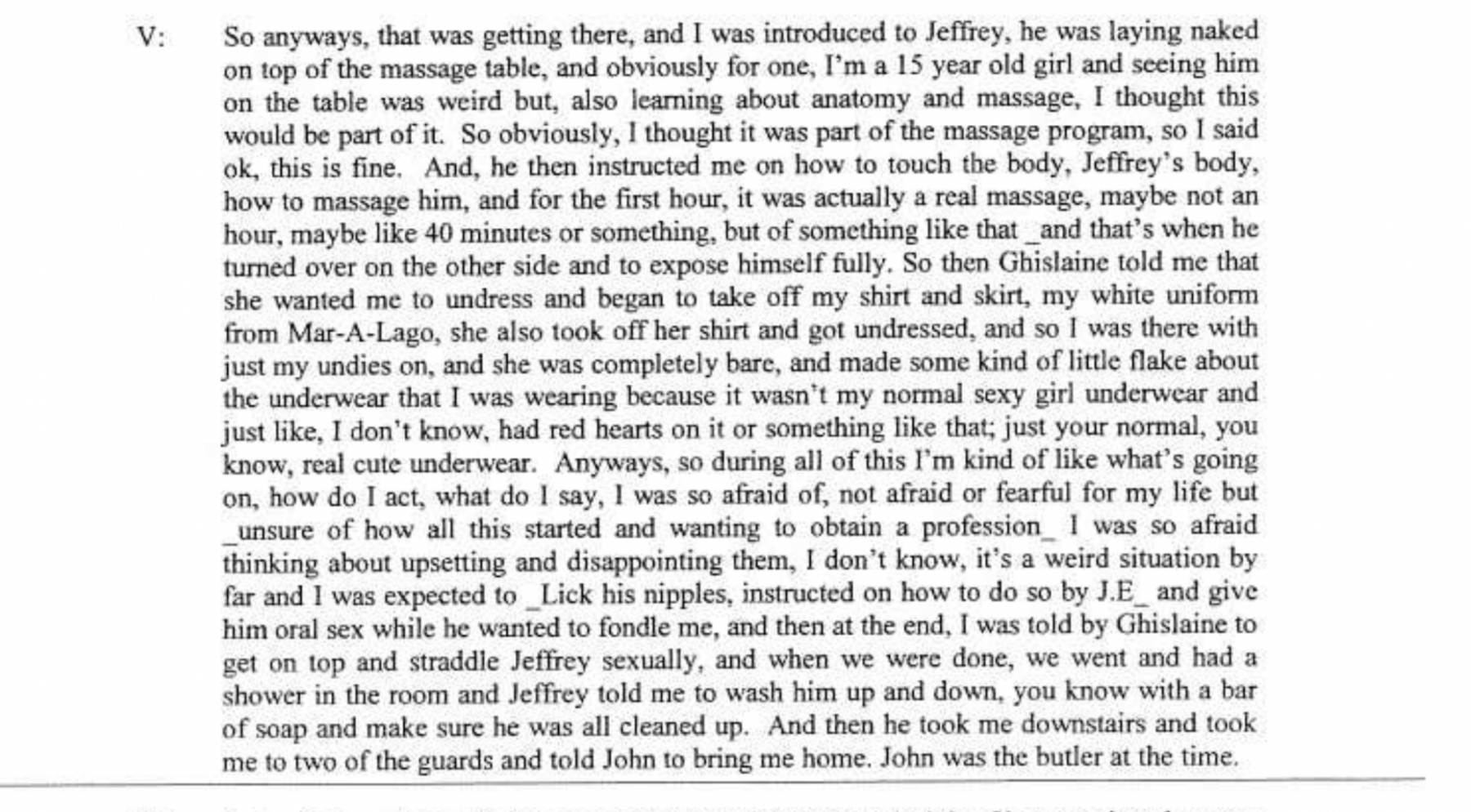 Giuffre says the pair were "pleased" with her and that Epstein told her she had "a lot of potential to become a massage therapist" and that she could return the next day if she would like to, and earn $200/hr.
Within a week, she says, Giuffre was working for Epstein full time.
You can read the full set of unsealed Maxwell documents here.