A new international study shows that cases where Hydroxychloroquine is administered early can decrease mortality rates from Covid19 by 79%.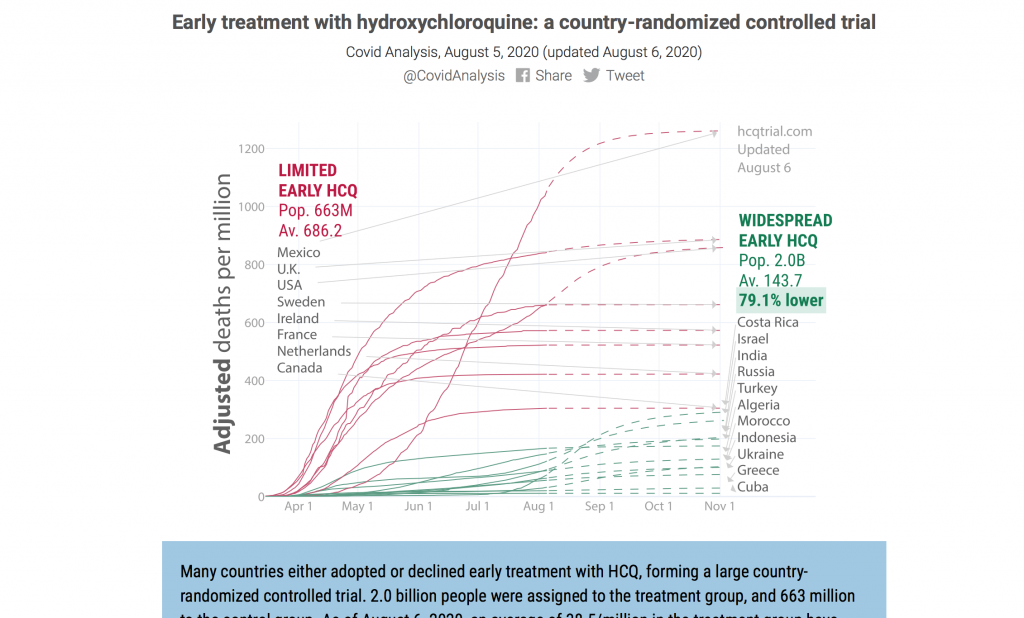 The study pools together results from studies conducted by countries all over the world and involves the populations of 2 billion people.
Dr. Ramin Osoui went on with Laura Ingraham last night to discuss the findings. Dr. Osoui says they are nothing short of damning for decisions made by Dr. Fauci, Dr. Redfield and others in denying the positive effects of the inexpensive, and already-available, drug.
"It's really devastating to Dr. Fauci, Dr. Hahn, Dr. Redfield and their performance.  I think not only should they be embarrassed but I think they really need to be held to account…Physicians have a fiduciary responsibility to act in the best interests of their patients," Dr. Osoui said.
You can review the findings for yourself here.