CEO of Cryptocurrency Exchange Coinbase Confronts Woke Capitalism https://t.co/VTPV4pZZRp pic.twitter.com/fOwyW1wDSv

— Natalie Poole (@_NataliePoole_) October 5, 2020
CEO of cryptocurrency exchange Coinbase, Brian Armstrong, has offered activist employees a package of incentives to leave the company, if they are unhappy with the stance it has taken on "wokeness."
Armstrong wrote a blog post about a week ago calling for a "laser" focus on the company's sole mission and purpose: developing an open financial system.
Many applauded Armstrong's pragmatism. Others objected to any decoupling of the company's core mission from activism about social issues, even when completely unrelated to the company's work and mission.
Armstrong then sent out an email offering any employee unhappy with the company's direction an opportunity to leave. They will be given a generous severance and benefits package that includes 6 months pay (with health insurance) and a 7-year option-exercise window.
From Reclaim the Net: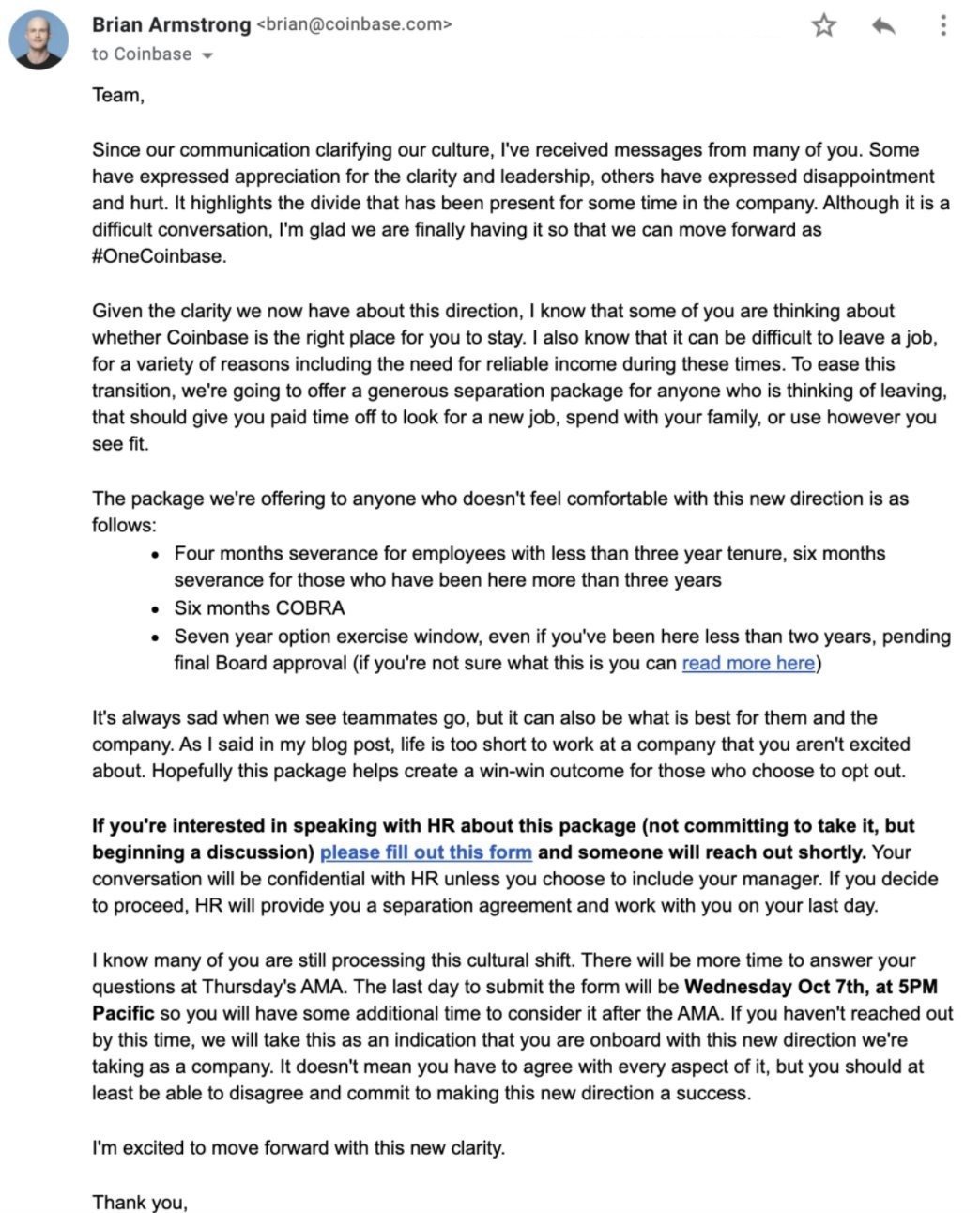 So far, 3 of Coinbase's 1,200 employees have chosen to avail themselves of the offer.