Cartoonist Ben Garrison has filed a lawsuit against the Anti-Defamation League over a campaign he says, the group led against him that accused him of being anti-semitic.
The lawsuit stems from a cartoon Garrison drew depicting former National Security Adviser H.R. McMaster and General David Petraeus as puppets being controlled by George Soros and the Rothschild family.
An article published on the ADL's website titled, "Anti-Semitism Used in Attack Against National Security Adviser H. R. McMaster" led to Garrison being disinvited from a White House Social Media Summit last year, he alleges.
Additionally, Garrison claims the ADL "engaged in a targeted campaign of defamation to destroy Garrison's reputation and livelihood."
The complaint also alleges the ADL doctored one of Garrison's cartoons (below left) and published it on their website, without permission, to make it appear that Garrison was anti-Semitic and racist (below right).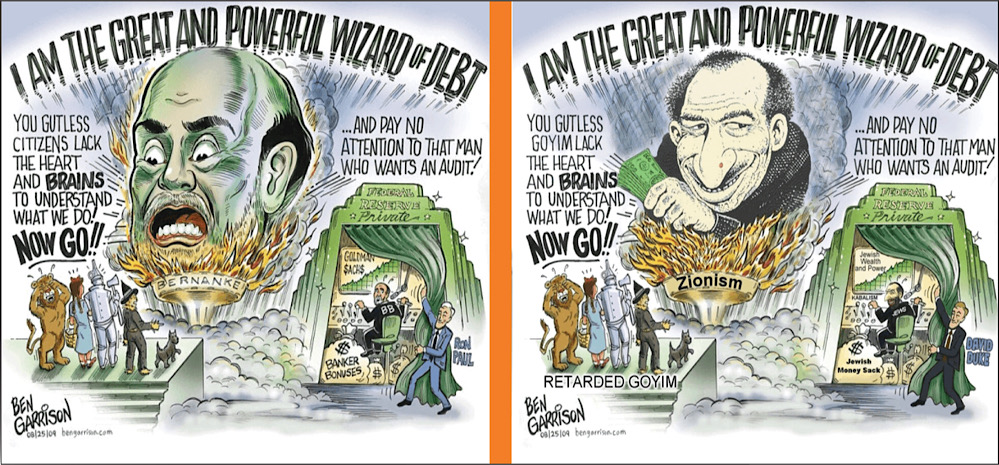 "In truth, ADL is a tool of the Democratic Party and private corporations, such as Google, to target supporters of President Donald Trump, members of the Republican Party, and conservatives generally," the complaint reads.
Read more about Garrison's complaint here.